Webinar On Demand | Improving the Patient Journey with Place-Based Technology
Watch the Webinar

How can you improve the patient experience at your hospital or healthcare facility?
Needing healthcare, and getting that care, can be unpredictable. Can you further reduce anxiety and offer comfort for patients arriving at your hospital or healthcare facility?
In this healthcare-themed webinar, you'll dive deep into the patient journey to review how visitors interact with your facility. What could be done to offer comfort and reassurance at different touchpoints?
Watch TouchSource CEO Ajay Kapoor share a guided exploration of the patient journey, including ways place-based technology solutions for healthcare can elevate the overall experience. Plus, learn how to conduct a healthcare patient journey assessment for your medical facility.
Discussion Topics:
How to view the total facility experience through the eyes of the patient (arrival, orientation, pre-care, in-care and post-care)
Ways to lessen dissatisfaction in the patient waiting room
Technology solutions to reduce navigation confusion
Plus, how to perform your own healthcare patient journey assessment
Featuring: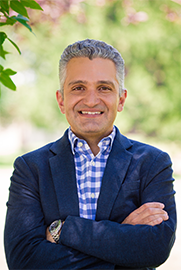 Ajay Kapoor
CEO
TouchSource
Watch the Webinar
Share Story