Celebrate the Holidays with TouchSource Digital Directory Posters
Digital Holiday Posters 
As the fall and winter holidays approach, TouchSource invites you to get festive with digital posters designed specifically for your digital building directory.
Celebrate in Style
Adding holiday greetings and acknowledgments to your digital building directory is a simple yet effective way to create a festive ambiance or recognize significant events. To help you get started, we have created a series of digital posters that can be seamlessly displayed on your TouchSource directory.

Images are available in both horizontal (landscape) and vertical (portrait) orientations, ensuring a perfect fit for any TouchSource display orientation.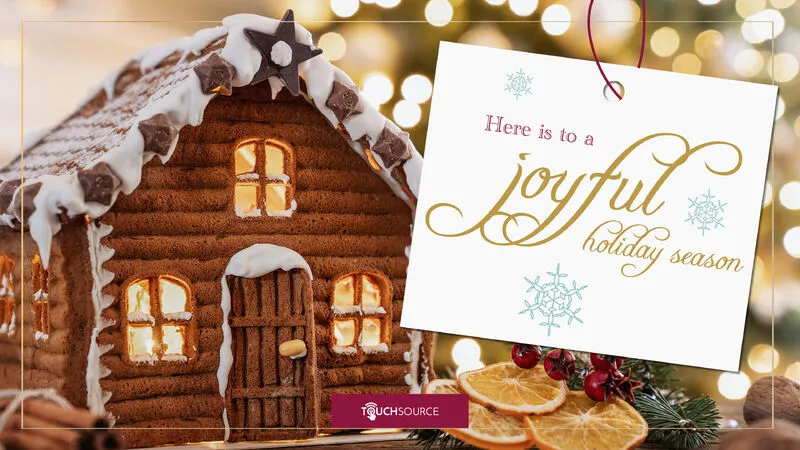 TouchSource Customers
If you are an existing customer, log into the TouchSource Customer Portal and easily upload these posters after logging into your account. If you need a tutorial on loading content, email us and we'll send you a 60-second tutorial.
Don't have a TouchSource Solution? It's Easy to Switch
Even if you don't currently have our directories, digital wall displays, kiosks or video walls−we can still assist you. With our stunning directory software, messaging boards and video wall packages, you can access powerful features and talented designers to makeover your visitor and tenant experience.
Get the easiest to use digital building signage software in the industry, and keep your existing display. Visit the www.touchsource.store for our digital display "takeover" package, TouchSource Express. 
Our software packages start with robust core digital display features and advanced capabilities including the following benefits. Add mobile digital display content, events listing, virtual receptionist capability and more by exploring additional features that meet your needs. Most importantly, our software is built for busy, overworked property teams. We help you select a design, load your content for you, and empower you to make unlimited content updates with a few clicks. Who has time for the all-to-common do-it-yourself packages that eat up time and resources?
Unlimited listings and content updates

Easy updating and captivating designs

Unlimited remote support

Options for value-added features including transit, virtual receptions and more

Digital onboarding experience with our designers (we build your design for you)

Access our customer portal from anywhere for easy management of one or more displays and buildings

Visit www.touchsource.store to explore software features and our digital display takeover solution TouchSource Express
Customize Your Display with Your Own Content
Looking for ideas on how you can use your directory for messaging, house ads and more? Check out our blog on most popular uses for the native content feature called the "slideshow viewer": Should You Turn Your Digital Display Into a Money Maker?
Cleaning Tips for Your Digital Building Directory
Ensure that your digital signs convey only the intended greetings, directions, and information by following these helpful cleaning tips and utilizing recommended products for your TouchSource directories and signage. Remember to take special care when cleaning your displays—never directly spray any cleaning solution onto the screen. Only use cleaning solutions and products that are recommended for this purpose. Read more in our cleaning guide.
Download Our

Holiday Poster Collection
Discover and download our exclusive holiday posters, designed to help you add festive fun to your building displays. Posters are available in both horizontal and vertical orientations.
Request Access to the Digital Posters
Share Story