City of Williamsburg Delivers Hands-Free Temperature Screenings for Citizens
City of Williamsburg Delivers Hands-Free Temperature Screenings for Citizens
As part of its ongoing effort to help ensure safety for city employees and the public, the City of Williamsburg recently purchased and deployed 10 Taos Wellness Kiosks at various city facilities.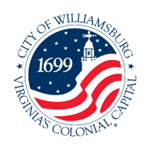 The TouchSource Taos Wellness Kiosk provides a comprehensive platform for COVID-19 screening, monitoring and health checks. The all-in-one kiosk offers touchless temperature screening, digital information displays and dispenses hand sanitizer. TouchSource also partnered with Cleared4 to include an integrated solution that ensures that employees pass a coronavirus health survey and onsite temperature screening before entering the workplace. Employers can safely and securely manage GDPR and HIPPA compliant information while assuring the public of the highest standards of safety. Together, these solutions reduce the risk of exposure to illness and potential shutdown of public facilities.
TouchSource recently talked with Mark Barham, Director of Information Technology at the City of Williamsburg to hear more about how the city is utilizing its Taos Wellness Kiosks.
TouchSource: The city recently installed 10 Taos Wellness Kiosks at various city facilities. Can you share some of the reasons behind the city's decision to purchase a wellness kiosk? 
Barham: We wanted to have hands-free temperature screenings prior to entry into any public buildings.  Additionally, we wanted to ensure that we could use them in some capacity post COVID-19.
What type of kiosks or directories did the city previously have in place? 
We do have two directories in place, although they are more traditional directories.
What made you choose the Taos Wellness Kiosks specifically?
They met all of our needs and had the ability to function as a directory once we no longer need them as temperature sensors.
What are some of the biggest benefits the city has seen since installing the wellness kiosks? 
They are completely hands-free. So, there is no need to have staff monitor the devices as it takes your temperature and gives you immediate feedback. The in-place hand sanitizer station/PPE distribution is nice as well, and the ability for the kiosk to function as a directory is key.
What feedback have you received from employees/visitors about their experience with the kiosks? 
We had them wrapped in vinyl with the city logo/color scheme. Employees love how they look and the ease in which they operate. We have received significant feedback from the public as well, including neighboring jurisdictions who have since purchased TouchSource Taos Wellness Kiosks.
Share Story