TouchSource Express
Plug-and-Play Digital Directory Service
TouchSource Express™ delivers simple yet powerful digital directory application software together with convenient digital onboarding, directory design services, a media player covered by a lifetime warranty, and unlimited remote support as an all-in-one service. Customers provide power, internet and connect TouchSource Express into the client-provided, compatible hardware for a fast way to upgrade visitor and employee experience.
Ideal for Content Upgrades of Existing Equipment
If you've already invested in digital display hardware from another vendor, you can still have an optimized visitor experience on your displays by adding TouchSource Express to your unit.
Top reasons why customers choose this option include:
You want to prolong the life of your existing hardware while having a modern, easy to use digital directory with unlimited remote support
You bought a solution and found out that you have to do the design work and serve as your own digital graphics designer to make it work
Your busy property management team doesn't have time to train up on complex solutions built by / for IT professionals
You bought a solution but are disappointed with add on fees for basic content upkeep, surprise service charges or content that you can't easily update
Your current vendor has gone out of business and left you stranded
At TouchSource, we believe that your experience is about more than how your design or product looks on the surface. Great designs that draw visitors to your display and help them navigate your building are essential. Delivering an easy user experience for ongoing content upkeep is key when no one has time to spend on administrative tasks. As well, you want a partner to be there when you need support. With TouchSource, time-tested designs make your work life easier. And if something goes wrong, we've got a team of technical support professionals on call to assist.
Key Benefits
Go live fast with the best designs, software, onboarding and ownership experience while using your existing digital display hardware
Simple, intuitive, easy software designed for business users
Unlimited remote software and hardware support for your TouchSource media player for the life of your subscription
Unlimited content updates, no surprise limits or add on fees for updating your content too often
Upgrade your infotainment options and get proactive uptime monitoring while lowering your annual costs with TouchSource Directory Media Network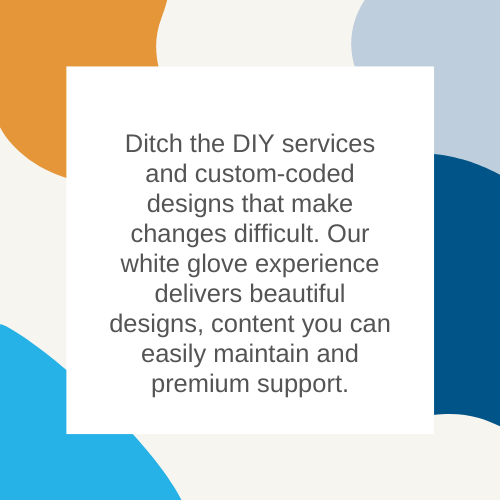 TouchSource Express Features
TouchSource Express™ is a plug-and-play digital directory service. Our white glove experience delivers beautiful designs, content you can easily maintain and premium support. You provide new or existing digital display screens, power and data. We supply our popular digital directory software, design service and support for the life of your subscription.
We Provide:
Directory Software – Choose from 4 of our most powerful yet simple to use software options— TouchSource Interact, Engage, Inspire or Directory Media Network—to upgrade your directory.
Digital Onboarding – Our simple, fast digital onboarding tool will guide you through the choices you need to make. We'll prompt you to upload the content we'll need for your turnkey experience.
Curated Design – Based on your choice of screen type, screen orientation, and directory application package, we'll guide you to a design that works, upload your content and branding, and configure your other options.
Content Ready Media Player – We'll set up your software on our secure, easy-to-use content platform, prelaod your media player, and ship it to you. All you'll need to do is power it up and connect it to your device.
Unlimited Remote Support & Perpetual Media Player Warranty – Unlimited remote online and phone support for any software or media player issues for the life of your paid subscription.
You Provide:
Your Own New or Pre-Existing Display Hardware – Must be HDMI compatible and meet basic display specifications outlined here.
Power & Internet – Supply both to the media player