Premier Denver Tech Center Office Building Adds Cool Focal Point to Enhance Visitor Experience
Technology Way building revitalizes its space using TouchSource 
DynamicSpaces
 video wall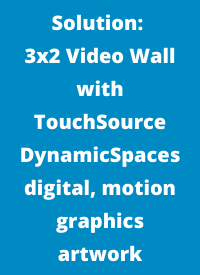 Denver is getting noticed as a top tech hub. Prior to the pandemic, Denver had experienced steady growth in high-tech software and services jobs, and companies were moving to the metro to take advantage of its tech talent. In fact, according to Built In, the Denver area is now home to more than 4,000 tech firms. 
Properties such as 7595 Technology Way, managed by Jones Lang LaSalle (JLL), are catering to that growing tech sector. Developed in 1999, the six-story, Class A office building recently underwent a "refresh" that included creating an eye-catching lobby that energizes the space with new seating, a modern design and a new 2×3 foot video wall. TouchSource recently spoke with Meghan Connifey, Vice President and Senior General Manager at JLL, to hear more about the project.  
TouchSource: What were some of the drivers behind your decision to add the video wall? Was there a certain look you were trying to achieve?
Connifey: We wanted to capitalize on the "Technology" in the building name and update the overall look of the lobby so we decided to bring in a cool focal point right when you walk in that was surprisingly cost efficient. The video wall was the right choice because it is a vivid canvas with engaging landscape scenery. We can change what's on the video wall, making it a dynamic way to shape a memorable experience for visitors and tenants. 
How are you using the video wall? What kind of programming do you run?
Right now, it is in use for beautiful imagery as you walk into the building. Specifically, we're featuring a scenic motion background of Maroon Bells, a local Colorado landmark. It brings the outdoors inside and really brightens up the space. And it's situated in the lobby such that you can see and enjoy it from multiple seating areas. Eventually we will add content including messages to tenants, building announcements and more as we welcome even people back to work in a post-vaccine world. 
What feedback have you received from tenants/visitors since installing?
Tenants have said that it has been a nice addition to the lobby. That reaction is exactly what the visionary owners had in mind when they invested in a cutting-edge video wall. It adds to the modern vibe of our property and delivers the premium experience that tenants want their visitors to have. 
How was your experience overall working with the TouchSource team?
TouchSource was already our provider for the existing directory in the lobby. They have delivered consistent, high quality products and great service in the past, and this was no different. Overall, it was a good experience as we've come to expect from them.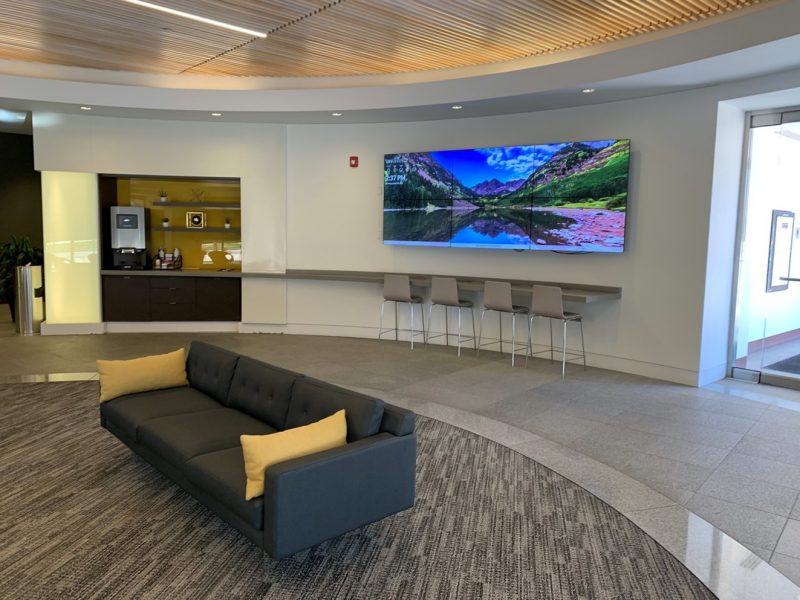 Share Story