Interact effortlessly. Engage meaningfully. Manage easily.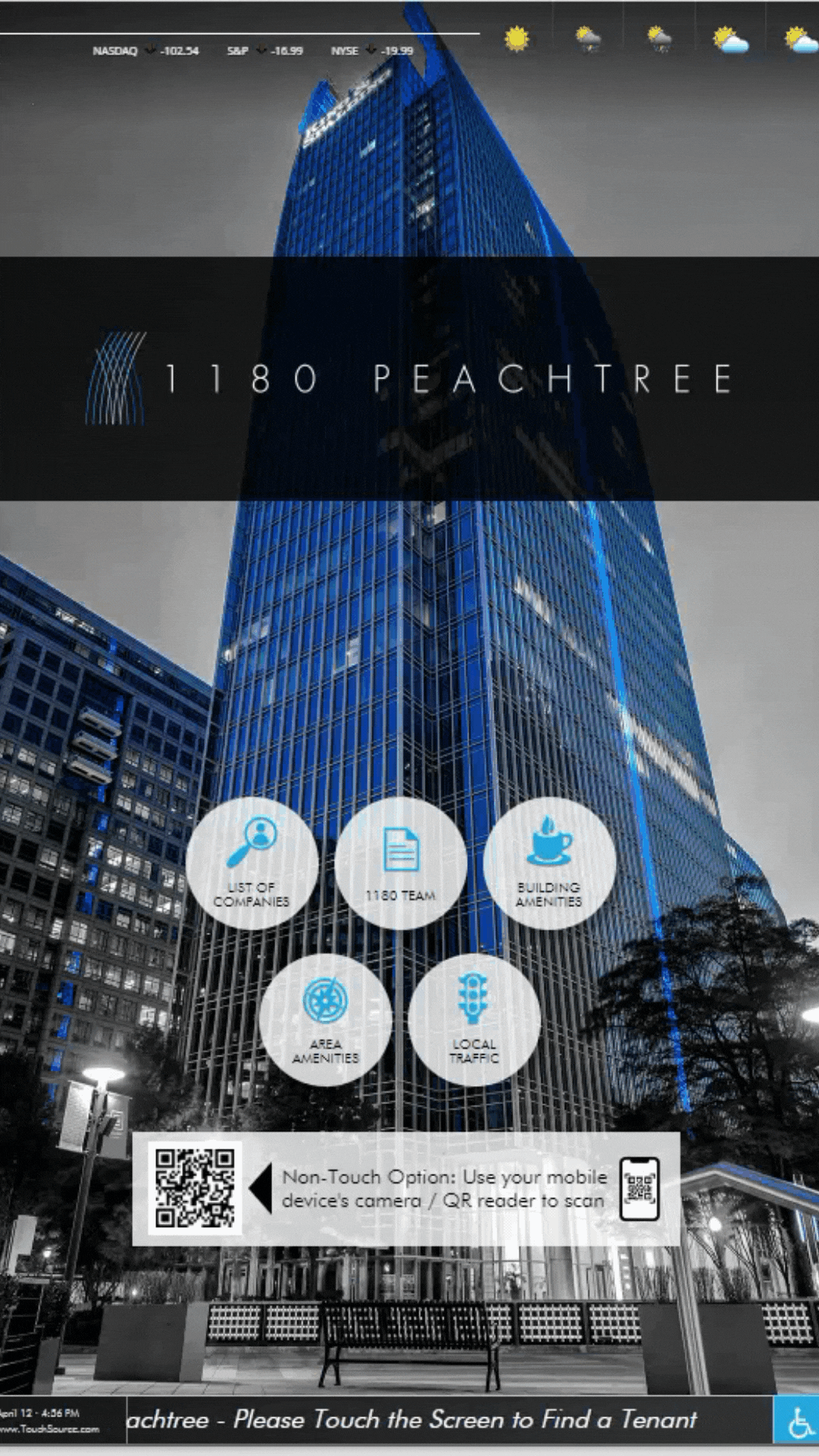 Customer Branded Themes – Provide us your brand color schema for usage in the Design that you select.
Emergency Messaging Takeover – Update your slideshow content with emergency messaging takeover. Whether it's a winter storm, hurricane or other emergency warning—with one swipe, everyone will see the message on the full screen.
Listing Import from a CSV Format – Upload listing updates from a common spreadsheet format for times when you have broad changes to listings.
Local Area Amenities – Show local restaurants, stores, banks and other amenities for busy on-the-go visitors who need information quickly.
Realtime Traffic Map – Help visitors plan their commute with a live traffic map.
Mobile Directory – Easy, no-touch viewing with our designs and QR code directory access without hassle with downloading a new app.
Multi-Display Management – Manage, schedule, and view content across groups, buildings or an entire network of displays.
Multi-Factor Authentication – Ensure that only current employees and authorized users can access your directories.
Video Streaming – Add videos to your display using the slideshow viewer. We help you stream the content without any herky-jerky motion.
Easy Listings Management – Update listings whenever you want from any device. Easily manage more than one directory or building from a single, user-friendly online portal.
Building Information and Leasing – Tell tenants and prospective leasing prospects how to reach you and your leasing team. Add leasing brochures to help fill up open suites more quickly.
Streaming News & Multi-Day Weather – Standard with all of our packages, you'll get multi-day weather icons and news headline summaries .
Digital Slideshow – Load PDF, PNG or JPEG content such as building notices, marketing messages, community news and event notices on screen.
Directory Level Licensing – No per user fees. Any team member including your remote marketing team can log in and make updates anytime.
Make Updates from Anywhere – Use your mobile phone, laptop or any internet connected device to make updates.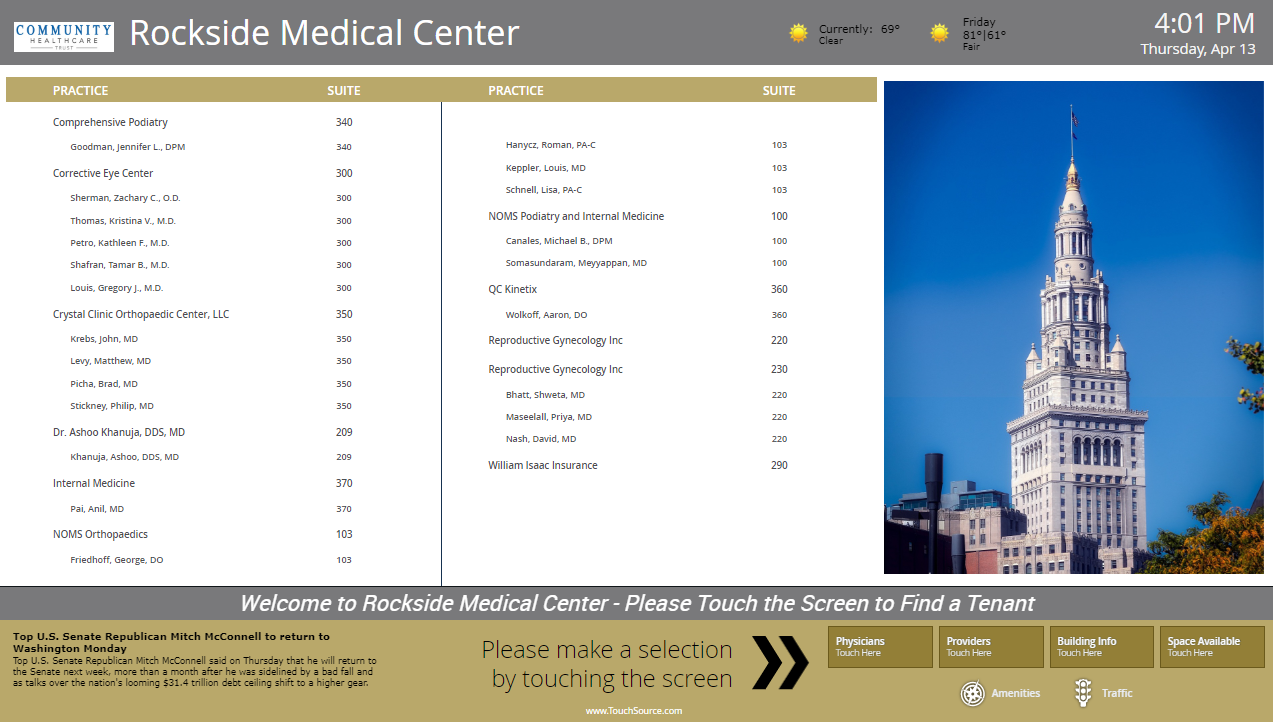 Easy-to-Use Online Platform & Support
Unlimited Remote Software Support – Supporting all time zones with live engineers based in North America.
Simple Access – Secure, easy-to-use online platform accessible from anywhere, any time.
Content Hosting – Content hosting including data, images, videos and links included with your subscription.
Software Maintenance – Proprietary software platform designed for business users, so we do the heavy lifting.
Peace of Mind – We maintain software and security updates.