Introducing Spark PX™ | Next-Generation Platform for Place-Based Communications
TouchSource, the leader in smart digital signage, offers award-winning digital building services that deliver interactive visitor and tenant communications solutions. Now, they are pleased to announce the release of the TouchSource Spark Place Experience Platform™ (Spark PX™). Spark PX is a new enterprise-grade platform for place-based digital communications that transforms the entire experience of planning, creating, installing, managing and monitoring digital signage portfolios across teams, buildings, networks and regions.
Spark PX simplifies the effort to deliver an outstanding visitor and tenant experience for people who want more from the places where they work, relax and gather. Built on cutting-edge technologies, Spark PX equips property owners, operating companies and building managers with the ability to free up time, people and capacity as all navigate hybrid teams, schedules and changing tenant demands.
Learn more about the Spark PX platform
TouchSource solutions in the wild
"I have worked with TouchSource at two properties now, and the quality of their products and the support of their team has been exceptional."
Steve Barnett
Chief Engineer
Colliers International
"The TouchSource and TurningArt partnership has proven to be the perfect solution providing useful news and information for our tenants against a brilliantly curated background highlighting local artists. "
Jim Osburn
Property Manager
JLL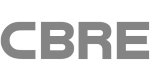 "TouchSource is a great way to display our lobby directory. They provide fast, simple, straight-forward, and friendly service."
Daniella Carriglio
Real Estate Service Administrator
CBRE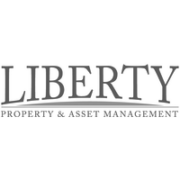 "I recommend TouchSource to my peers when they're looking for great digital signage solutions and a trusted business partner.​"
Jill Long
Property Manager
Liberty Property & Asset Management