Go Green and Create Community, or Lose Choosy Tenants
Takeaways from 2022 BOMA International Conference & Expo
As a BOMA member, we love attending the annual international event for the exchange of ideas. Prevalent within discussions last week at BOMA International in Nashville, Tennessee were the impacts of global climate change. The theme for this year's event was "Now We Move Forward."
Over the course of the 3-day event, we attended sessions focused on what buildings can do now to thrive.
Community-focused sessions included:
Next Generation Training Strategies that Keep the Emerging Workforce Engaged
Designing for Diversity, Equity and Inclusion
Building Relationship Back in the Office
Environment-related sessions included:
How to Transform Sustainability into Profitability
Pathway to NetZero: Best Practices for Integrating Renewable Energy
Retrofitting Building for Climate Risk
These major themes resonated through the conference: Sustainability, Returning to Work, and Preparedness.
So what? It's a sign that Property Managers everywhere are in tune with the much-changed post-pandemic workplace. Much has been researched and written about the hybrid workplace including this blog Death and Rise of the Office: Trends to Watch in 2022. In short, there's been a seismic change in how people want to work and what they expect in the office.
Here are a few key themes that stood out in our conversations:
People Want to Feel Connected and Inspired
According to Gartner, 65% said the pandemic made them "rethink the place work should have" in their lives and 56% of employees reporting wanting to "contribute more to society".
"People want purpose in their lives — and that includes work." Jackie Wiles, Gartner
While much of this is aimed at helping employers navigate the new world, savvy Property Managers and Building Owners know that they need to contribute. They can do this by creating an environment that makes out-of-home work experiences more meaningful.
1. Showcasing Building Services. Some quick and easy wins can include making your property management team more visible and showcasing building services. For example, Granite Properties spoke at the conference about its  Unified Communications Strategy, which includes migrating marketing and building materials onto a digital poster stand throughout its U.S. properties. The posters feature pictures of the local property teams and remind tenants and their employees about time-saving services such as availability of notaries public. Cindy Magouirk, who spoke at the session on behalf of Laurel Materka Patel, said that the digital messaging has created a sense of community and helped them reach more building users—well beyond their regular point of contact. In addition, the use of digital signage reduces waste and effort from constant printing of posters and paper signage that becomes quickly outdated. Overall, Granite reported improved reach of its services with the addition of its digital messaging network across its portfolio of buildings.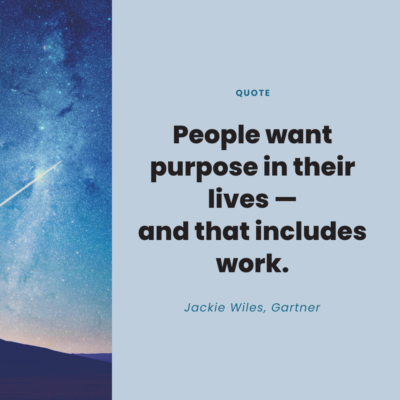 2. Creating Multi-Purpose Amenities. In other discussions with Property Managers, we learned more are transforming basic digital directories into multi-purpose amenities. Leading properties such as 155 North Lake Avenue in Pasadena, CA wanted inspiring digital art as part of their lobby and integrated it with their building directory. They allowed us to show their solution at the event, and it drew a lot of discussion. because it delivers information to active visitors and shapes the experience of all "passive" viewers by creating the right atmosphere in the building lobby. North Lake Avenue's vision included integration of the video wall into a "green" design wall. It was part of their goal to offer a lobby experience that invited its community of visitors and tenant employees to gather. Video walls have increased in popularity post pandemic for their ability to create memorable experiences and offer key amenities such as transit schedules, listings, community news, and art.
3. Reaching Diverse Populations. Finally, interest in offering multi-language directories in communities with diverse populations, especially in healthcare settings, is on the rise. Together with increased building services and the creation of lobby experiences, all of these are ways that buildings attract today's choosier tenants by creating spaces that speak to the post-pandemic need for communities and inspiring places.
Employees and Employers Want to Reduce Their Carbon Footprint
A key theme from the conference was recognition that there are increased impacts from natural disasters, power outages during severe weather, and rising heat levels. Environmental, social and governance firms provide tools and services such as ratings for properties on potential environmental impacts on existing and new investments. Owners who spoke at sessions described going over and above code standards to add more insulation, as one example, because it keeps CAM and overall tenant costs lower in the long run. Architects and designers are also providing creative solutions to create green workplaces and reduced energy designs. There's so much to this topic that we can't cover it all here.
Translating any or all of those investments into action is, however, an imperative. Telling people about your plans is equally important. Employees want to work for companies that demonstrate their commitment to a greener, cleaner world. Tenants want to be in buildings that support their environmental values and objectives. Buildings solve for and invest in their green environments, showing the how and why of impacts to tenants and their employees is becoming an imperative.
Whether it's showing the results of energy saving measures, highlighting LEED ratings, posting transit schedules or encouraging bike to work programs—using digital directories to communicate green building initiatives is on the rise. Given the amount of messages that properties want to convey and difficulty in reaching everyone inside of buildings, many are using their digital directories or adding digital messaging boards to get the message across. People are naturally drawn to digital screens and everyone walking through a building is reachable for an increased number of "impressions" and reach in getting the message across.
For most property managers, you can use your existing digital displays to add the content for a low-cost way to get the message out. Call us today to find out how you can do more with your digital directory.
Share Story